---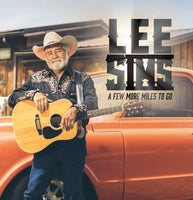 Classic Country/Honky Tonk from Colorado!
Tracks:
1. Live Myself To Death Before I Die

2. I'm Gonna Let You Down

3. Champagne In A Dixie Cup

4. Barber Creek Road

5. Big On Little Things

6. Alcohol Of Fame

7. Colorblind

8. Highway To Heaven

9. Big Blue Moon

10. When Noah Built The Ark

11. Just A Few More Miles
MORE LEE SIMS HERE!